Did you know that you can distinguish as many as 10 types of powders? If you have just bought your first one, check out how to apply it correctly. You might also find useful tips for choosing the proper shade and how to prolong your make-up. Read it carefully.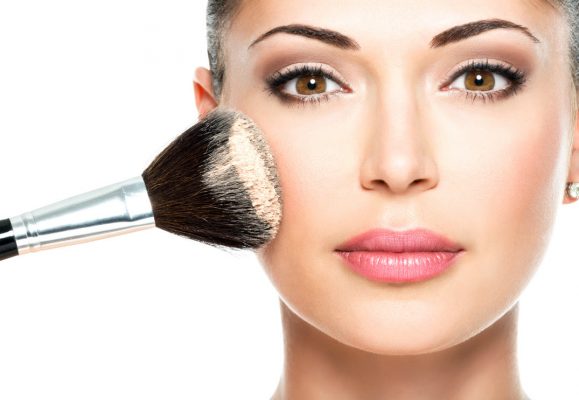 What colour should you choose?
Do you just want to prolong your make-up? Apply transparent or translucent powder. The cosmetic is colourless and does not change the shade of your foundation. The effect will remain natural and your skin – fresh and well groomed. Such powders can be used regardless of the colour and consistency of the foundation. If you want to add a bit of colour to your skin, use pressed powder. Does your makeup require amendments? Match the shade of the powder to your foundation or take a shade lighter. If you are going to apply the powder on the skin itself, select the one that blends with your complexion.
Methods of application
Loose powder is to be applied using a puff or a large and dense brush. Apply a small amount of the cosmetic to the tool; shake to get rid of the excess. The product should be applied accordingly to the direction of growth of facial fair. If you want to prolong the durability of your makeup and mattify your skin, use the puff for application of a loose powder. Moreover, loose mineral powder ought to be applied to a moistened face. Select a thick brush, so that foundation will remain invisible. With the use of a sponge, apply a pressed powder. Stamp your face, but before you do that, get rid of excess sebum by using a blot paper. Bronzer and highlighter should be applied with an angled brush.
Do you know that…
You do not have to set every foundation with a powder. If you applied a product that comes in a compact, stick or is of creamy consistency, you can feel free to omit applying transparent powder. Foundation in this formula dries and after w few minutes looks as if it was powdered. Remember that you should not fix makeup with pressed powder. This cosmetic is used to beautify the face, evens skin tone and has mattifying properties. It is ideal for making a small makeup touch ups during the day. For fixing foundation, only loose products are suitable.