We shouldn't try to save money on some cosmetics. On the other hand, there are also products that can be bought at lower price than they usually are sold for. Keep reading to find out which products and colour cosmetics buy in order to let dough remain in your wallet. Also, learn which cosmetics to use in order to have flawless complexion and look pretty.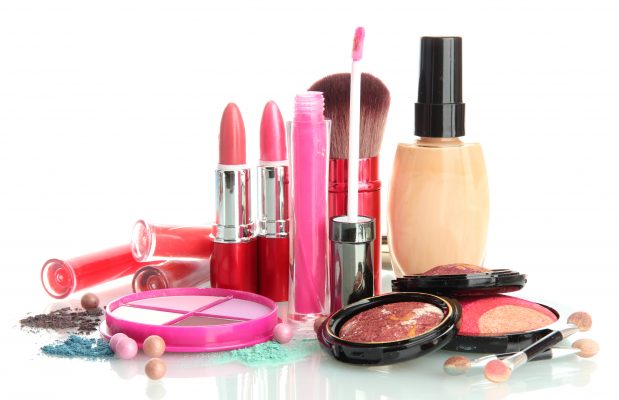 Don't try to save money on these cosmetics
Night cream, serum and under eye skin area cream are three products designed for special tasks. Their aim is to improve condition of skin, stimulate collagen production, reduce visibility of wrinkles and even skin tone. In most cases, more expensive cosmetics deliver better action since their composition is full of nourishing and active substances. Besides, skin regenerates itself faster and better receives all nourishing substances at night. Serum in turn, contains a huge amount of vitamins, minerals and other substances that affect skin in a highly beneficial way. When it comes to under eye skin area cream, if chosen properly, it provides complex care of the very face part. Buy only these products that contain the following ingredients: vitamins A and E, hyaluronic acid, Q10 coenzyme, chamomile and eyebright extract.
Foundation, powder, eye shadows and lipstick are another cosmetics which quality goes with the price. What might be surprising, such products do more than just make us look beautiful; they can also heal. This kind of products contain cosmetic oils, minerals and vitamins. It's advisable to pick the colour cosmetics accordingly to season, skin type and complexion's shade. Furthermore, thanks to buying well-matching foundation, lipstick, eye shadows and powder, you will be able to create smart and perfect make-up.
You can save some money on these cosmetics
Make-up removers, face masks and face scrubs don't have to cost much. Just a regular product is enough since its only action is to remove make-up, impurities and dust from the face. It's worth choosing only the products the composition of which contains no SLS as well as other dehydrating and irritating substances. When it comes to face masks and scrubs, you can make such products yourself, using fruit, vegetables, herbs and other food products, that you happen to have at home. Don't hesitate to use oat flakes, honey, sugar, grained coffee beans and olive oil. You'll spend less at your home SPA than on treatments performed in a beauty parlour. Besides, thanks to home SPA, you can devote as much time to pamper your skin as you only want to.
Shampoo, lip balm and mascara are another cosmetics which don't have to lighten your wallet. Even the cheapest shampoo can meet your expectations, so in other words, can cleanse scalp and hair from sebum and dandruff. If you care for deep nourishment, apply conditioners and masks (it's advised to spend a little more on such products). The most important task of a lip balm is to deliver moisture and protect delicate lips against external factors. Even mascara doesn't have to cost much to work as intended. Sometimes, even the one the price of which is average, can be enough. It's typical that popular brands have in their offer decent mascaras that can be bought at low prices. Besides, any mascara, regardless its quality, has to be replaced with a new one every three months.