Itching, prickling, unaesthetic spots, marks and redness. Our organism knows how to shows us that there is something wrong. It is usually a matter of wrong cosmetics, to be precise some substances, that the body does not tolerate. Meet few substances that can cause allergic reactions pretty often and in spite of it are used in many cosmetics.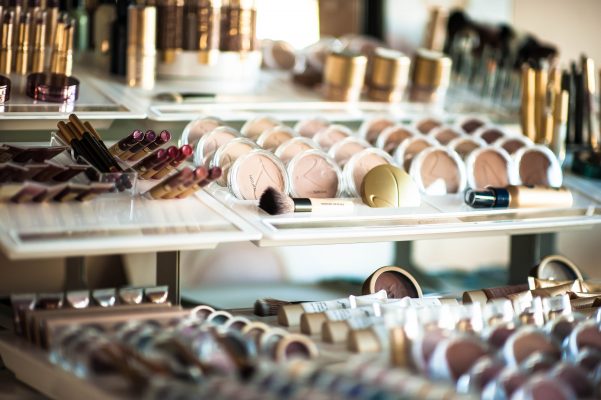 Allergy vs. irritation
Irritation is a local (very rarely observed on the entire body) reaction in form of itching and redness. It appears usually right after application of given cosmetic, that contains ingredients the body does not tolerate. What makes irritation different from allergy? Allergy, or allergic reaction appears independently to the harmful substance in the cosmetic. Irritations can be milder or more intense, however, allergy appears even with the trace amount of the allergen, spreads to other areas and is difficult to get rid of.
What substances are the most common to sensitise?
Natural ingredients – definitely most irritations and allergies are caused by natural substances and organic cosmetics. Sadly, the black list holds vegetable and fruit extracts, bee products and oils (only the essential oils). Nonetheless, do not give up on natural ingredients! Until you try the given product, you will never know to which of the substances you are allergic to. Check it, and only then avoid products that have allergens in the composition.
Preservatives (parabens) – a true nightmare in cosmetics are preservatives, among which an individual category have parabens. Formaldehyde is a strong allergen, that can cause irritations to the respiratory system and eyes. Similar action have preservatives. The most common cause for allergy are parabens, which should be avoided at all cost. Just like most of the other preservatives. The only safe cosmetics are the one with Ecocert, allowed in natural products, i.e.: Potasium Sorbate, Sodium Benzoate, Dehydroacetic Acid.
Silicones – frequent cause for irritations and allergies are silicones. These clog pores, pollute skin and trigger unfavourable skin changes. Among silicones are these difficult to wash down, as well as the one that are not harmful. The second group are volatile silicones (start with prefix Cyclo-) and silicones that easily dissolve in water (Dimethicone copolyol, Lauryl methicone copolyol, Hydrolyzed wheat protein, Hydroxyporpyl polysiloxane an silicones with PEG in the name). These shouldn't cause any unwanted reactions.
A way to avoid irritation and sensitisation
The rule is simple as it gets. Pay attention to the composition of products you intend to buy. Analyse the INCI composition of the cosmetic, you got as a present, before you apply it on skin. Unclear names for the ingredients will stop being strange to you, once you look it up on the Internet. There is quite few so called, cosmetic analysis, which after you type in the entire composition will show you exactly the properties of given ingredients. You should also find there an information on how much potential allergens, preservatives, etc. this product contains. All the information you need about the given substance can be also find by typing its name directly into the search bar. He that seeketh findeth.