Guidebook, make-up classes – in the social media age, are entirely redundant. Nowadays, the inspiration is drawn from the Instagram, that became the unique platform where you can share ideas. Current trends are dictated by the make-up queens with the greater number of followers. Meet seven hot trends in make-up straight for the Instagram.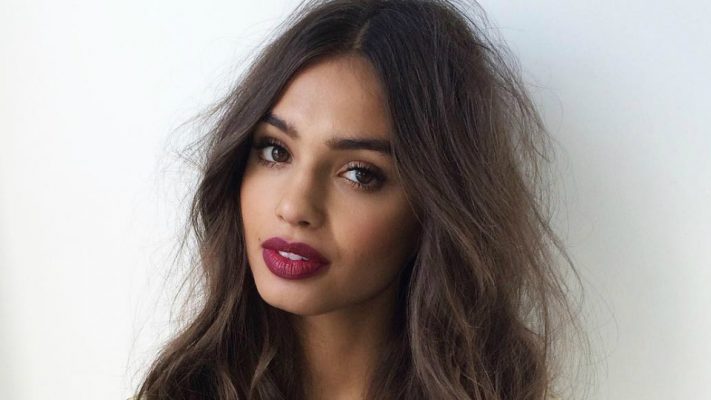 Strobing, i.e. playing with light
In place of perfect face contouring we have now face highlighting. Strobing stole hearts of the women. This is a make-up in which you provide face with only the highlighting. You have to underline these areas you want to have more emphasised, and you cannot use bronzer. Strobing ensures much more natural effect than contouring.
Eggplant all around
Last few weeks are all about the eggplant. Top trendy colours are bottle green, burgundy and all sorts of grey shades with complementation in form of eggplant make-up. According to this trend, eggplant should be visible mostly on lips.
Glossy lips and eyes
We are right back at the shine. Make-up artists put aside the omnipresent matte. Instead of matte lipstick you should use shiny lip gloss. While matte eye make-up will be replaced by expressively highlighted eyelids. If you do not have right cosmetics for it, then just… provide lips and eyes with gloss in form of cosmetic petroleum jelly.
Brocade on every occasion
Currently on the Instagram, its second youth has brocade. You can yet again use it for a New Year's Eve party. The upcoming months will be all about brocade in everyday stylisations. It will be seen on lips, but less on eyes.
Rosy eyelids
Slowly we start to walk away from the no make-up trend, though it is still loved by many women. However, we also still stick around the delicate, light colours. the most popular is pink eye make-up. Therefore, it is best to purchase eye shadow palette in all shades of pink, because this proposition is not only the hot trend, but also suitable for every occasion.
Colour on eyelashes
Make-up artists on the Instagram have also a proposition for braver women. Colourful mascara reminds us a bit about the teenage years, when we proudly wear blue eyelashes. Today, the freedom of choice in make-up is enormous – yellow, blue, green or rainbow chaos. In this trend, it doesn't matter whether you choose new mascara or artificial eyelashes. What matters is that it has to be colourful.
Lips cold as metal
Another trend concerning lips is about metallic lipsticks, which are all over the Intagram videos. If you are bored with matte lips, try shiny, cold lipstick. All shades of metal look great – copper, gold, silver. So, when another day with plum lipstick will be not enough, you can change something with metal lipstick.