Make-up removal with oil gains on popularity as an alternative for traditional face cleansing methods. Oils are accessible, deal with mess amazingly and nourish the skin in the meantime. Only, which ones should you choose? Here are the best oils for make-up removal as ranked by the readers.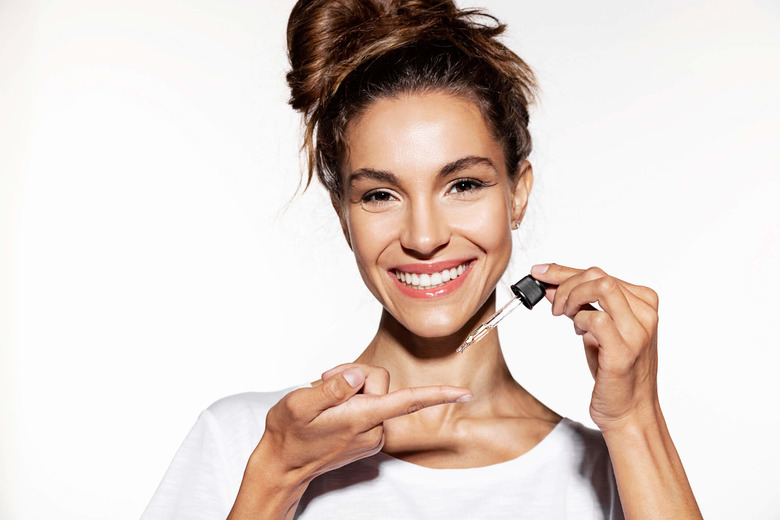 It's quite surprising how our approach towards skincare changes. We are keener and keener on implementing natural solutions that allow us to take care of the skin the way Mother Nature designed it for us. Among many, by using oils for make-up removal.
Make-up removal with oils
Natural oils have the power – of retaining the moisture in the skin, of calming the irritations, and of cleansing the skin. The curious part is that oils perfectly get rid of mess such as:
excess sebum,
dust and other minor dirt,
toxins settled on the skin.
They are more effective than most cosmetics that you get from the drugstore because they are able to cleanse skin equally well while preventing dryness and avoiding upsetting the pH balance. The skin post-oil use is cleansed and smooth but there is no tightness. That is why women fell in love with make-up removal with oils.
Which oils should you choose for make-up removal?
When it comes to oils for make-up removal, you need to keep in mind that is will always be a mix of castor oil and one other oil. Due to its antibacterial properties, castor oil is an essential ingredient while the other oil should match your skin type (more below).
For dry skin: 10% castor oil and 90% base oil.
For normal skin: 20% castor oil and 80% base oil.
For oily skin: 30% castor oil and 70% base oil.
The best oils for make-up removal
Base oil for the make-up removal mix should be lighter than the castor oil to balance the thickness of it and the texture. You need to choose it based on your skin needs. Here are five propositions that are the best oils for make-up removal.
SWEET ALMOND OIL
Perfect for dry and mature skin type because it is great at improving hydration level and it has an anti-aging action. It is a lightweight oil that delivers precious nutrients, works as an antioxidant, and rejuvenates. By using sweet almond oil for make-up removal you ensure your face with suppleness and elasticity, but also a beautiful glow.
ARGAN OIL
The king among oils, which organic, cold-pressed, and unrefined version from Morocco is the gold among natural products for skincare. It not only cleanses, improves hydration, nourishes, and preserves beautiful appearance for longer but also protects, e.g. against the sun rays and toxins. It is worth using argan oil for make-up removal no matter the skin type.
MACADAMIA OIL
Another oil recommended for dry skin considering its great absorption. It is called vanishing oil because it absorbs in a few seconds after the application and leaves skin soft, smooth, and hydrated. That is why macadamia oil for make-up removal is most commonly chosen by those who despise the greasiness on the face cleansed with oils.
JOJOBA OIL
It is yet another oil, next to argan oil, that can be used for all skin types. Its advantage is the composition that resembles the human sebum which task is to protect skin against lack of water loss. In combination with castor oil, jojoba oil for make-up removal works for everyone. You should try it.
WILD ROSE OIL
The proposition for people with highly sensitive or couperose skin is wild rose oil. The best (but also the most expensive) oil is the one from Rosa Damascena with intense anti-aging and anti-pollution action. Besides calming the irritations, it also reduces redness and soothes. Therefore, the skin is not only perfectly cleansed but also calmed, healthier, and simply more beautiful.