If your friend or sister is a cosmetic maniac and you are thinking about buying her a present (birthday, Christmas, etc.), we have a few ideas for surprising and unusual gifts that will appeal to every fan of beauty products.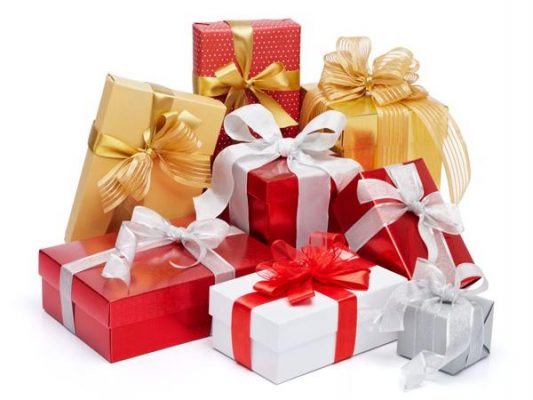 Here is a list of our favourite and tested products that won't deprive you of all savings but will bring a smile to your friend's face instead.
1. MUA Luxe Enrapture 5 Eye Shadow Palette
Beautiful design and extraordinary eye shadows. They don't come in traditional metal jars. We may say that they have been "spilt" throughout the palette. The colours look like a fabric of an uneven texture and form. The design of the products reflects their character – the eye shadows are exceptionally soft and satin. The application is very nice. Mua Luxe Enrapture offers high quality pigments. They are long-wearing and non-flaking, and guarantee an ideal eye make-up all day long. They deserve a point for great quality, original form as well as beautiful shades. Both palettes have an excellent colour gamut.
2. Makeup Revolution Luxe Shade Blocks 2017 Rose Gold Lip gloss + Lipstick + Mini Strobe Balm
The set comes in a beautiful elegant box of pink gold colour. It includes: a glamorous lipstick, lip gloss and mini strobe balm – ideal for strobbing.
Both the shade of the lipstick and the lip gloss is nude. It suits almost every skin tone.
Makeup Revolution Set looks beautiful, glamorous and is ideal for creating a subtle as well as shimmering make-up for Christmas or New Year's Eve. The products are durable and have a pleasant scent.
3. Bomb Cosmetics Gift Set
Bomb Cosmetics has prepared a bomb surprise and launched special sets with soaps and bath bombs. They offer well-matched soaps, bath mallows, bath blasters and body butters. All gifts are packed with care – in a wrapping paper whereas the products are simply beautiful, fragrant and high quality.
We recommend it as a gift not only for cosmetic maniacs but for all women who deserve some relax after hard work.