Creams, massages, going to beauty salons, sophisticated treatments… How do you deal with first wrinkles and signs of ageing? If you think you will no longer have smooth skin – you're wrong. All you need to do is try out a few products and tips to enjoy beautiful face again.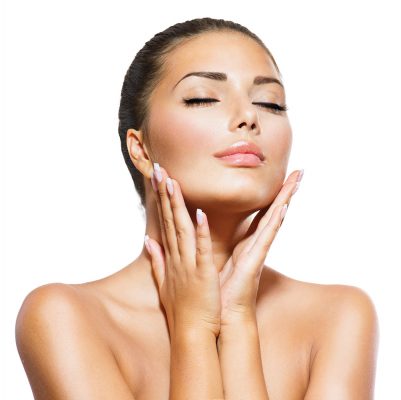 Why do wrinkles occur?
There are lots of reasons. It depends on our lifestyle, skin care and environment. Stress, alcohol, cigarettes, unhealthy food, lack of physical activity in the open air do no good. Wrinkles also appear when we don't provide our skin with proper hydration and firmness. If you don't use products with appropriate ingredients, discoloration and creases are going to appear on your face, neck and neckline. Interestingly, sensitive and dry skin is more exposed to quicker ageing. Occurrence of the wrinkles is also triggered by too often sunbathing, environmental pollution, free radicals and many other harmful external factors.
How to deal with first wrinkles?
First of all, cosmetics. Creams, balms, milks, serum. The cosmetic industry is abounding in products that deliver youthful and healthy look of the skin. Choose the ones that contain coenzyme Q10, vitamins E and F, minerals and antioxidants. Creams with collagen and vitamins A and C will also come in useful. These valuable substances can be found in balanced meals, diet supplements, cosmetics and pharmaceuticals. Keep in mind that you must use conditioning products regularly and change your lifestyle if you want to enjoy positive effects.
Second of all, treatments. Beauty salons offer treatments which firm up the body and face skin. Laser therapy, mesotherapy and microdermabrasion should bring excellent results. If you don't feeling like spending lots of time at the beautician's, you can do a rejuvenating treatment at home. Use a firming face mask and then apply strong moisturiser. Apply a firming balm to your body skin, then wrap it in a food wrapping foil and put on a warm sweatsuit. Such a treatment is known to all girls as body wrapping. Effects? Smooth, moisturised and firm body.