Strobing, brocade beard and hair, mirror manicure. The shine is everywhere. This season the trend is shimmering make-up. See how to apply brocade and perform make-up with shimmering cosmetics.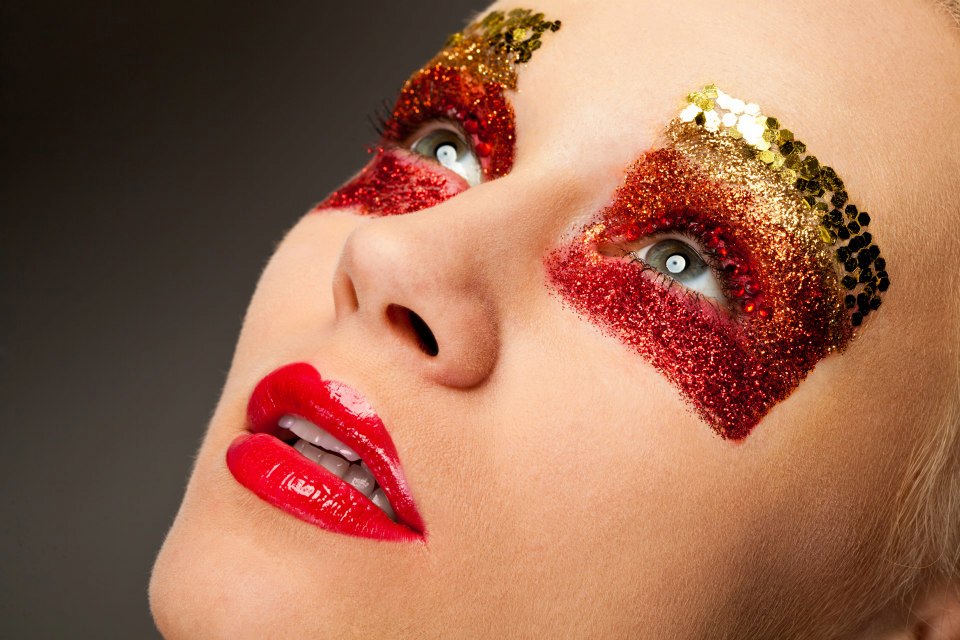 If you want to use cosmetics with brocade or providing shimmering make-up finish, remember one important rule. Less is more. Do not overdo with the pigment amount, because otherwise the final effect will be hilarious. Take into consideration that brocade make-up can cause irritations with people whose skin is sensitive. However, if you do not want to give up shimmering make-up and your skin is particularly easy subjected to allergies, use cosmetics in cream with content of shimmering particles. Do not forget that brocade should be used in lips or eyes make-up.
How to apply cosmetic with brocade on the eyelids? First perform the entire face make-up and on eyelids apply some eye shadow base. Thanks to it, brocade will last longer and the final effect will be stunning. Tap in the shimmering cosmetic with fingertips or soft and flat brush. Remember that shimmering products are always applied last, as a beautification element.
Shimmering lip make-up is also very trendy this season. Treat lips with a lipstick in light shade of pink or beige. Next add a lip gloss with shimmering particles. You can also on moisturised lips apply shimmering lipstick, or colourless lip gloss. This trick will not only make you look up to speed with fashion, but also make your eyes seem optically bigger, fuller and prettier. If your eye make-up is strong and expressive, quite intense colours on the lips. It is enough you subtly underline them.
Can you believe it that eyebrows can also be treated with brocade cosmetics? This is a make-up version for courageous; such look suits party dress. With shimmering eye liner, eye shadows or pencil draw a line under, above or on the brow ridge. The cosmetic shade match with your hair and brows colour, but also skin complexion. Remember that drawn by you line should be even and fill all the deficits in eyebrows.