Oily hair, dark under eye circles, a pimple in the middle of the forehead? It is said that in the morning, our skin is in the best condition. Unfortunately, it is not always so easy. Some of us had to face unpleasant surprises that had to be dealt with immediately. What to do in such situations?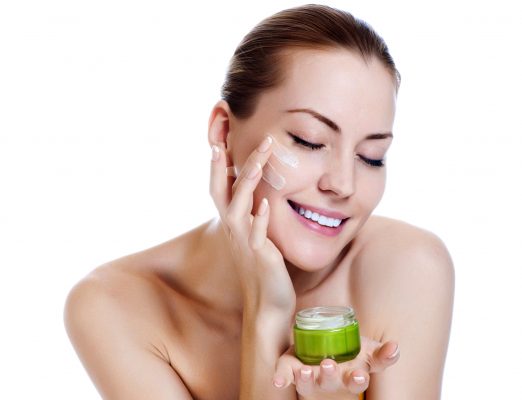 Oily hair and outgrown hair roots
You wake up in the morning and the first thing you see is that your hair has gone oily overnight. That could be nothing unusual, besides the fact that you have washed your strands the previous evening. Fortunately, there are a few ways to refresh your wisps. The most popular and effective way to do it is to use dry shampoo. This kind of cosmetic will absorb excess sebum and regulate the work of sebaceous glands. Another, equally good solution is to talc or loose powder. Remember to brush your hair thoroughly to remove the excess of the product.
You did not have the time to touch up your roots but you suddenly have an important meeting and must look great? No need to worry. Simply apply some eyeshadow that would match the colour of your strands. Make sure to spread it evenly at the roots. To get rid of excess of the product, simply sweep with a large, wide make-up brush. Other loose cosmetics will work similarly. For concealing outgrown roots you can also use special sprays available in every drugstore.
Broken nail
Are you a fan of long, colourful nails? That is good; many girls wear them. However, what will you do when one of them broke? Fortunately, you do not have to shorten all the rest of them. All you need to do is to put a tiny piece of blotting papers on the place where the nair is broken. Then, apply a layer of clear nail polish to allow it cover and seal both sides od broken nail plate. Now, if you want, you can use coloured polish and a top coat to prevent chipping.
Go away pimple!
The middle of the forehead, the tip of the chin or nose, cheeks. Those are the most common places where acne likes to appear. How to quickly and easy get rid of such unpleasant surprise? If you can, simply remove it. Then, apply an ointment on the red spot. If the scar is really sore, you can use an antibacterial spot treatment and a foundation that provides high coverage. A concealer and mattifying powder will also be very handy.