If you're reading this article, it's highly possible that your skin is easily irritated, thus it's constantly reddened and prickles. This in turn means that you're looking for a skincare product that will take the burning sensation away and soothe this awfully reactive complexion of yours.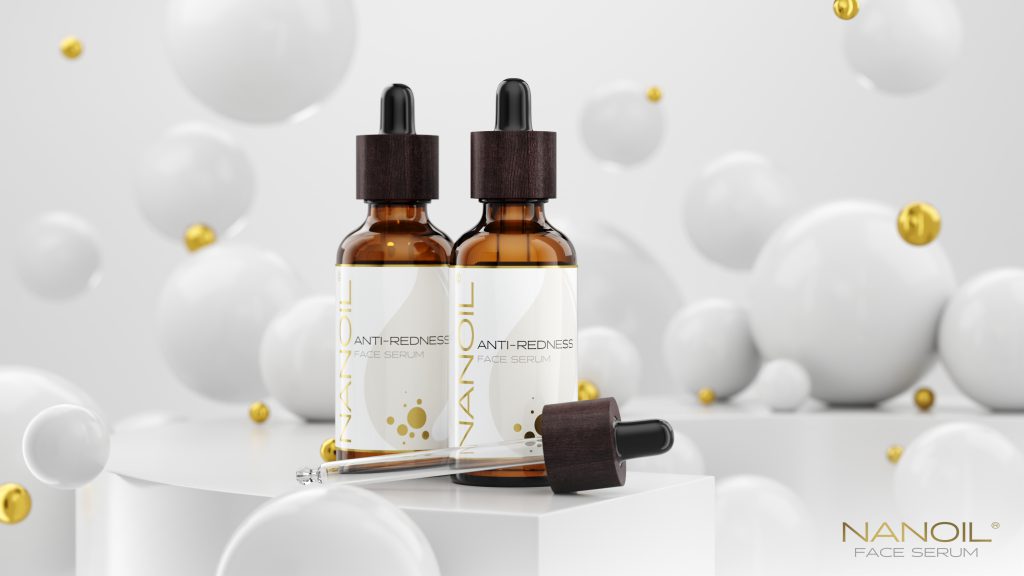 Since we know how time-pressured you are, we've prepared a short review of a cosmetic that will put all the trouble connected with reactive skin far behind you – and it will take you just 3 minutes to read it! Here is Nanoil Anti-Redness Face Serum review – the best serum to deal with redness and broken blood vessels.
What's Nanoil Anti-Redness Face Serum?
PRODUCT FOR – redness-prone skin with visible capillaries; sensitive skin; reactive skin; dehydrated skin; problematic skin
AGE – all ages
SIZE – 1.69 fl. oz / 50 ml
PRICE – budget
TEXTURE – a water-based serum, lightweight, fast-absorbing
KEY INGREDIENTS – a blend of plant-derived ingredients
USE – morning and/or evening
CAN BE APPLIED PRIOR TO MAKEUP? Yes
What are the plant-derived ingredients in Nanoil serum?
Nanoil serum is a plant-derived blend that cares for, nourishes and improves the defense mechanisms of sensitive skin. The blend reduces facial redness, strengthens the fragile walls of blood vessels and aids in dealing with spider veins. The formula includes extracts taken from linden tree, cypress cones, chestnut bark and Boerhavia Diffusa (aka punarnava). The good news is that Nanoil Anti-Redness Face Serum offers more than just bringing relief to all types of irritation that reactive skin develops when in contact with the triggers. This serum also defies ageing, replenishes water to skin and leaves it even-toned.
What's the recommended way of using Nanoil face serum?
This hydrating and soothing face serum from Nanoil is destined for morning and evening use. To get the best effects, wash the face and wipe it with a face toner before putting on a few drops of serum. This amount suffices to distribute the product over the entire face. It's recommended to always follow with a chosen face cream to help all the serum's ingredients stay inside the skin and fix it from within.
The effects of the treatment
Owing to the unique combination of plant-derived ingredients, Nanoil Anti-Redness Face Serum is able to:
make skin less sensitive to triggers
relax skin by soothing irritation
deal with facial redness
reduce spider veins and strengthen the walls of blood vessels
delay ageing
even skin tone
provide protection in all conditions
deliver quick effects, including bringing the instant relief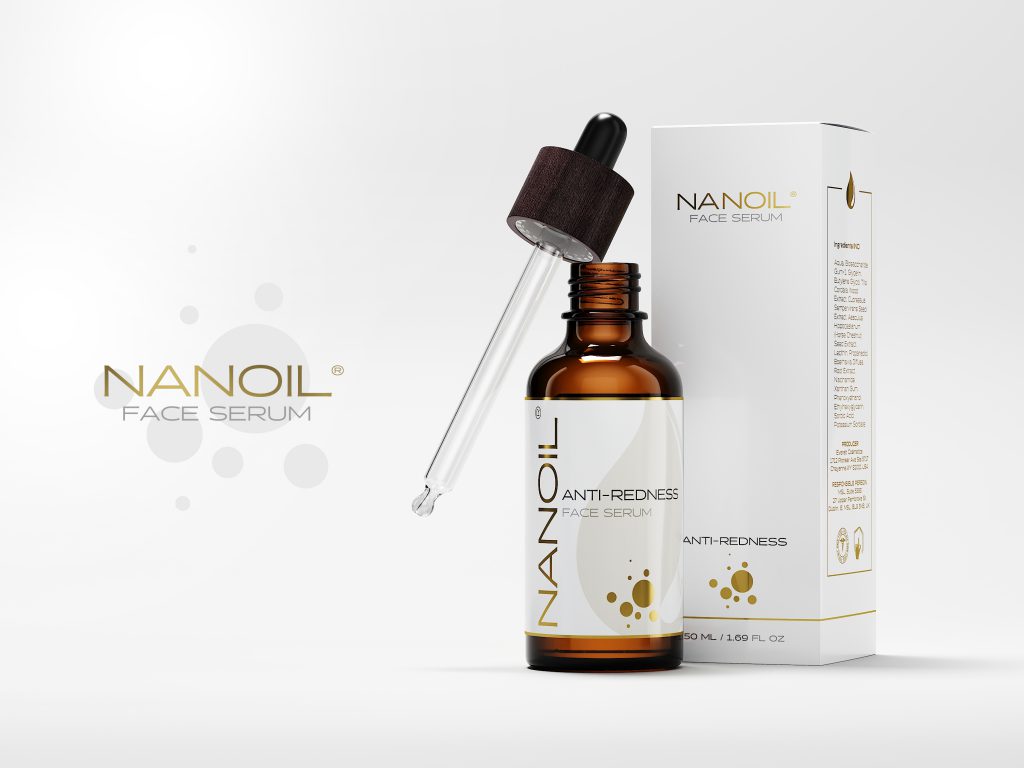 User opinions on Nanoil Anti-Redness Face Serum
The users and testers are unanimous – they all love the effects created by Nanoil Anti-Redness Face Serum. They point out the attractive price, lightweight texture, plant-based ingredients and quick results.
The serum is fairly popular therefore there are many online shops having Nanoil Anti-Redness Face Serum in their offer. If you want to get one of the original Nanoil products, visit nanoil.us. Choose the top-rated face serum for sensitive skin and feel good in your own skin that is no longer reddened or uncomfortably tight.