Do you want to make your own beauty products at home? Are you gathering the essential tools and accessories? Check what items you shouldn't miss!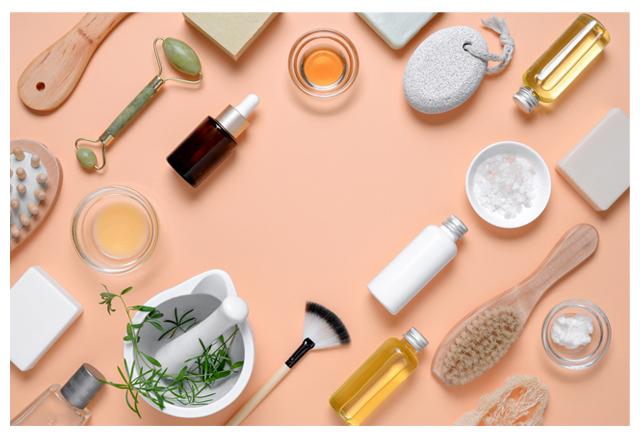 Key ingredients for DIY beauty products
The list isn't long, but who said that home beauty products must be formulated with a few dozen substances? Sometimes you will need just two constituents to make your own customized cosmetic. That being said, the list of ingredients is narrowed down to the essential ones, which obviously can be extended with time. But first we suggest collecting only the following items:
COSMETIC OILS Unrefined, cold-pressed and (whenever possible) certified. They are the most common and the most universal constituents for producing home beauty products. Natural oils extracted from plants and nuts contain a load of nutrients, thus they have many benefits for skin and hair. On top of that, they work wonders as single-ingredient cosmetics. You can use them to improve the appearance of your hair (e.g. hair oil treatment), remove make-up, condition eye skin, as well as supply skin with nutrients and moisture. Cosmetic oils are also a base ingredient of various body balms and creams. Note: Always make sure that you match oil to  your skin/hair type.
BEESWAX

This is an amazing cosmetic ingredient, almost irreplaceable for body balms, hand creams and cream perfumes. Wax creates a natural protective coating, so it locks water inside skin which leads to improved moisture levels. It's also worth mentioning that beeswax is a natural source of vitamin A. Beeswax is also used to condense a cosmetic when it's too runny.

SHEA BUTTER

This is one of the highest rated beauty butters. Soft and incredibly plastic, shea butter combines well with other ingredients, giving a home beauty product a creamy texture. Additionally, shea butter is a rich source of vitamins A and E. The top benefits of this cosmetic butter include providing nourishment and deep hydration.

HERBS

Not only dried (infusions) but also fresh herbs are perfect for home beauty products. Apart from boosting the effects of your DIY cosmetic, herbs also offer a huge amount of plant sterols, tannins and other vitamins. Most commonly herbal infusions are used for thinning down dense formulas. They are also basic ingredients of facial tonics and essences.

ESSENTIAL OILS

There are two key roles that essential oils play in your home cosmetics laboratory. Firstly, they are responsible for giving a particular aroma to your beauty product and secondly, they extend the lifespan of your cosmetics.
Essential tools and accessories for your home cosmetics laboratory
dropper / syringe – to measure out liquids
measuring tools

(spoons/cups) – to measure out dry ingredients

sifter

– to drain herbs, separate seeds

wooden spatula

– some ingredients react with metal (e.g. clays)

glass jars and bowls

– to store and/or mix ingredients

metal bowl

for water baths – put it on a pot filled with steaming water, the metal gets warmer so the ingredients inside start melting

atomizer bottle

– perfect to store facial toners / scalp lotions

silicone moulds

– useful for small solid cosmetics.