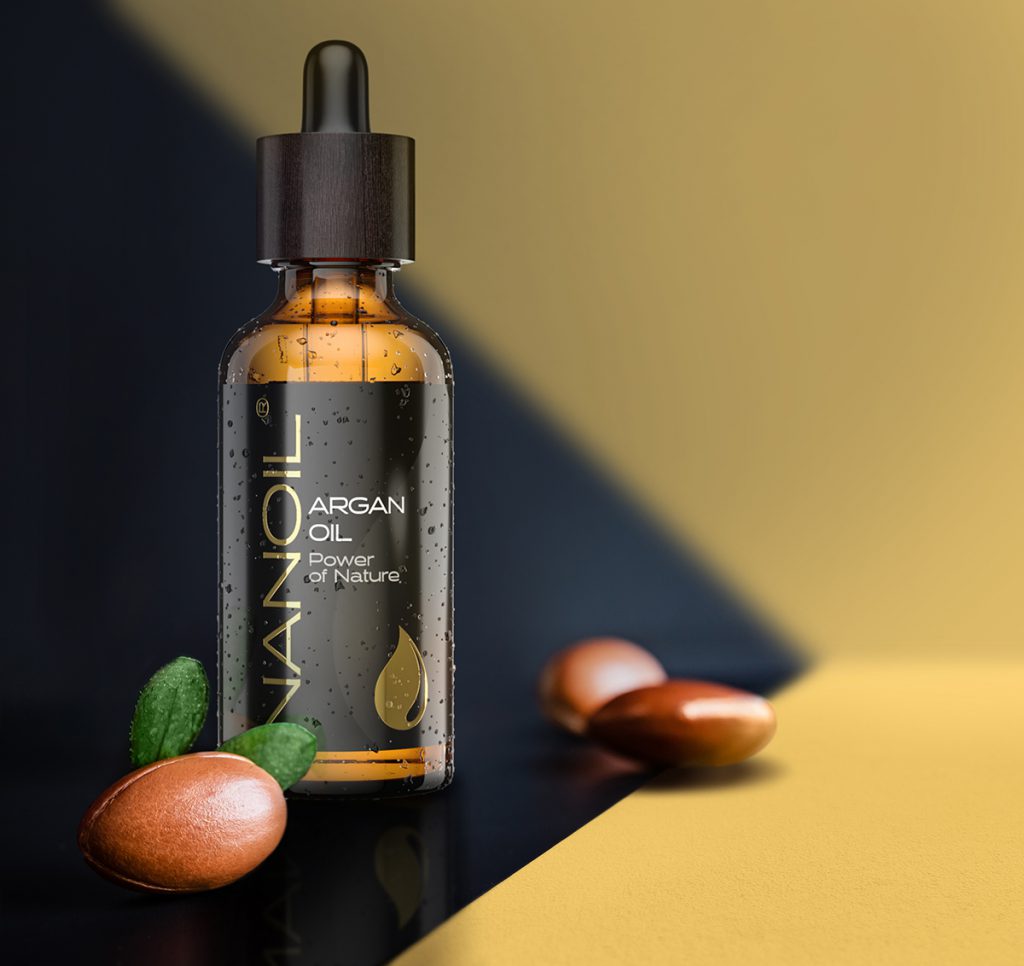 The multi-purpose Nanoil Argan Oil – the best for beautiful skin and hair!
Argan oil is irreplaceable in skin, hair and nail care. It's perfect as a face serum, a natural conditioner for lashes and brows, body lotion or an additive for DIY cosmetics. Its spectacular results make it the leader in the popularity charts. If you're looking for pure, unrefined and cold-pressed argan oil, try Nanoil Argan Oil – the most popular natural product that can tackle every beauty flaw.
---
Why choose Nanoil Argan Oil?
It is 100% organic and cold-pressed liquid gold of Morocco. It's a best-seller that receives fantastic reviews from both customers and professionals all over the world. It's an all-natural product that impresses with its versatility and multi-tasking properties. Its superior quality is confirmed by the Ecocert quality certificatation. Nanoil Argan Oil contains everything of what's most valuable in the fresh argan nuts.
---
INCI: Argania Spinosa Kernel Oil
Bottle size: 50 ml
Efficiency: high
Price: affordable in relation to quality
---
Where to buy: nanoil.us
Nanoil argan oil – composition
Linoleic acid omega-6 – conditions even extremely damaged colour-treated hair,
Oleic acid omega-9 – nourishes, moisturises and strengthens hair lacking vitality and natural shine,
Phytosterols – tighten the skin and have antiseptic properties,
Flavonoids – antioxidants that deal with inflammation and have anti-ageing properties,
Squalene – deeply moisturises and improves the condition of skin and hair,
Carotenes – stimulate collagen and elastin production; control sebaceous glands,
Butyrospermol – strong natural sunscreen, protects the skin and hair from the elements and heat,
Vitamin E – the most powerful antioxidant that slows down the skin ageing process.
Wyświetl ten post na Instagramie
Nanaoil Argan Oil – how does it work?
ARGAN OIL FOR HAIR
It has received loads of excellent reviews as the best product for hair oil treatment. It conditions every type of hair and protects from UVA/UVB rays and high temperatures. It prevents the ends from splitting and breaking. It regenerates, strengthens and restores natural shine. It makes the hair more resilient and manageable. It also stimulates the roots, promoting hair growth. It's a remedy for hair loss and thinning hair.
ARGAN OIL FOR THE SKIN
Its strong firming properties can banish cellulite and stretch marks. Mix it with your favourite essential oil, different oil or water and you will quickly notice the results. Massage the areas affected with orange peel skin. It's a perfect product to firm the whole body. You can add it to your body lotion to boost its effect. It protects the skin before and after sunbathing, providing a beautiful skin tone. It also works in hand, foot and nail care.
ARGAN OIL FOR THE FACE
It's suitable for all skin types, regardless of age, type or sensitivity. It improves the elasticity and suppleness the skin, combats acne and imperfections, protects from damage and free radicals. It provides supple and radiant skin free of imperfections. Use the oil as a face and eye serum. It also works in the OCM method and as a makeup remover.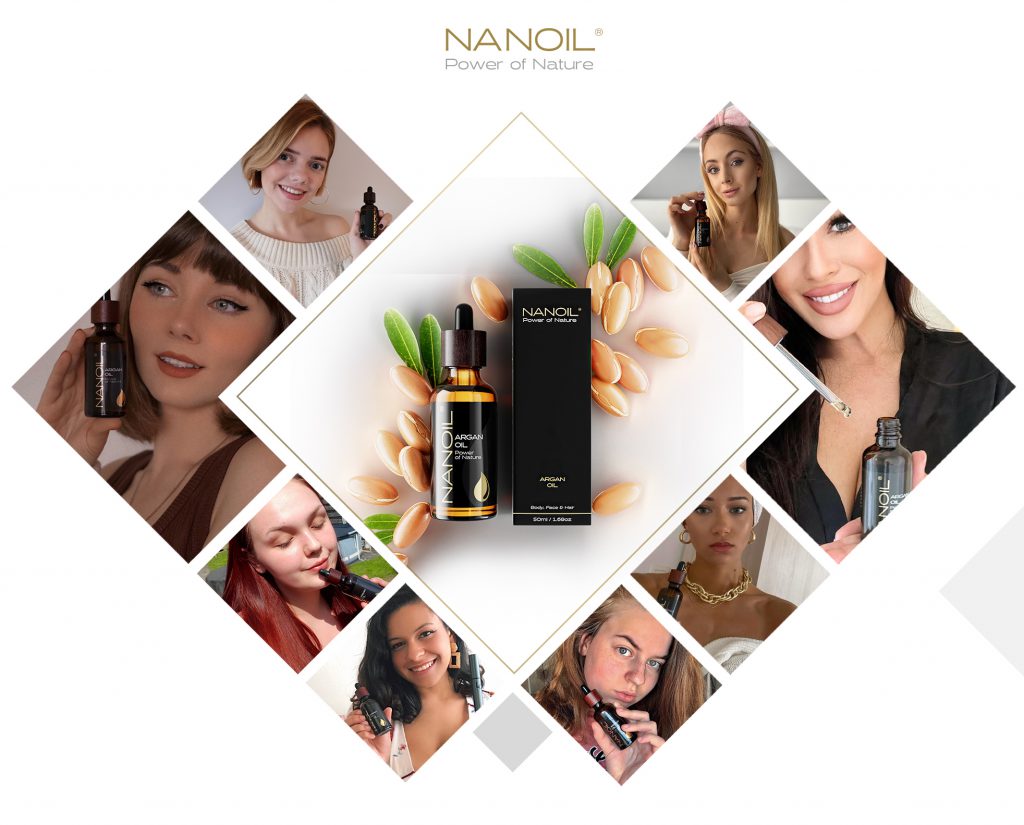 Nanoil Argan Oil – reviews
This product has received rave reviews all over the world. Its superior quality and effectiveness are backed up by many positive comments. It's a premium luxury oil that has quickly gained popularity. It works perfectly for skin, face, hair and nails and you can use it however you like to get the best results every time.
Learn more about the product: www.nanoil.us.
---