Vitamin C is extremely powerful and we usually use it for fighting a cold. Still few people know it can be used on the face skin with great success. It will give you lots of remarkable effects going beyond your expectations! In today's article we review the top-ranked vitamin C product on the market, that is Nanoil Vitamin C Face Serum. Let us tell you how to use it, what it does, and, most of all, what effects you can bargain for.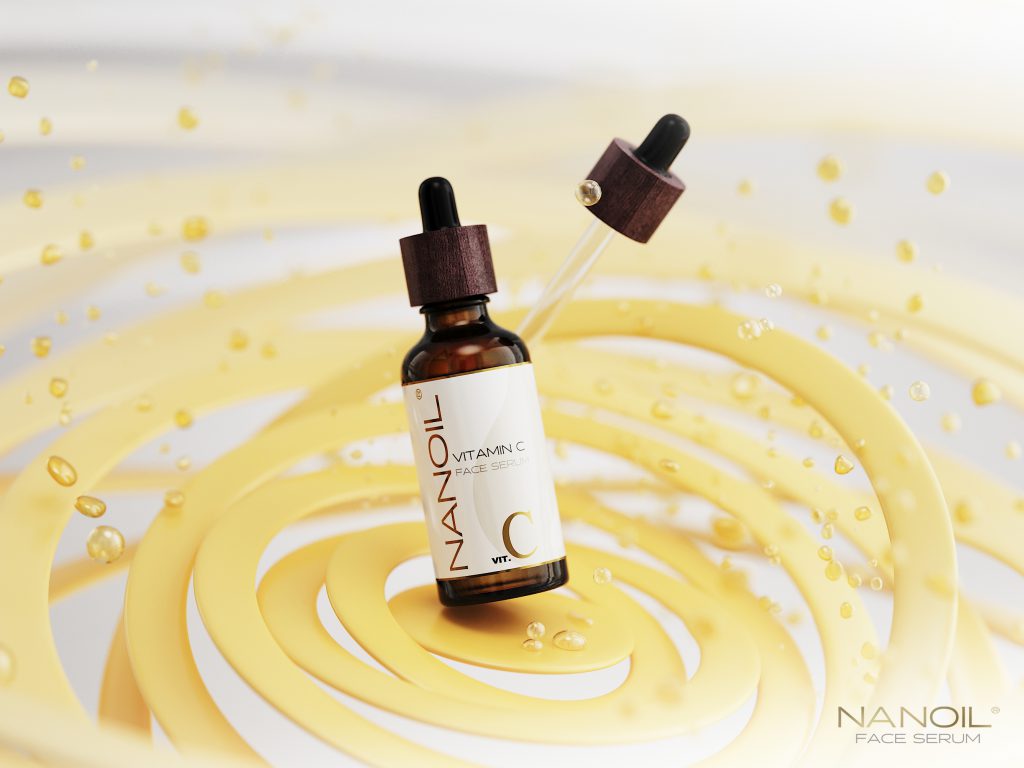 The effect of vitamin C has been known for ages. First of all, it helps the human body fight off illnesses. Beyond that, it reduces feeling of tiredness and inflammation. You will find it in popular foods (especially in vegetables and fruits) and supplements. However, it won't make your face any better when delivered in this form. That's why you need a vitamin C face serum.
What effect does vitamin C have on face skin?
Vitamin C infused into a serum and applied directly on the face is a powerful remedy for younger skin. Face lines are less visible because the production of collagen is boosted. A small bottle can replace many salon treatments!
Who will make the most of a vitamin C face product?
Everyone. Let us explain why. There's no upper or lower age limit. Anyone who wants to improve the skin and make the face look better will be happy with it. The formula has been composed so as to work well even on sensitive or spot-prone complexions so you can go for it worry-free no matter your skin type or issues.
What effect does the Nanoil Vitamin C Face Serum have?
There are plenty of remarkable effects you can count on. Users from all over the world confirm that. They usually say the serum:
brightened pigmentation spots (from hormones or sun damage)
evened out their skin tone
delivered maximal level of hydration
improved their skin health
gave a healthy shine
You will see the improvement for sure. The serum has much more to offer because it is a natural anti-UV filter. We can't forget that vitamin C intensifies collagen production, improves skin's firmness and prevents premature wrinkles.
Some changes will be visible very fast, but others will take more time to appear. Still, it is worth it!
How to use the Nanoil Vitamin C Face Serum?
The producer says that even using the serum twice a day is safe. If you have time to use it both morning and evening, it's great. If not, we recommend doing it in the AM to keep the face radiant all day long.
The product has to be applied on washed and damp skin. Apply a few drops of the serum on the face and massage it gently. The skin will absorb it quickly so you can move on to next skin care stages almost right away.

Nanoil Vitamin C Face Serum – Availability
This serum is available on many websites. We recommend buying it on the official product site www.nanoil.us because you'll have it delivered fast and safely packed.