Are you looking for an organic product suitable for vegans? You've come to the right place! Nanoil Castor Oil is 100% organic and the number 1 beauty essential in natural skin care.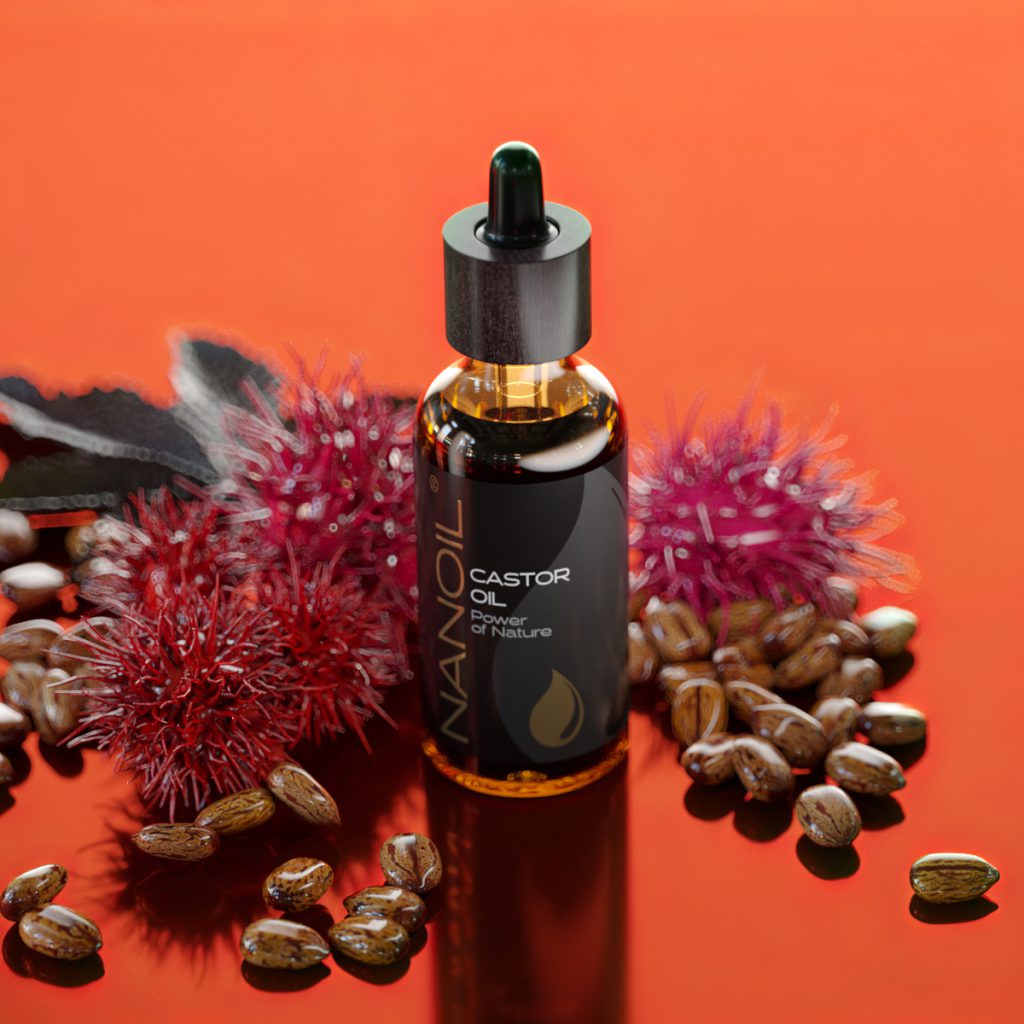 Nanoil Castor Oil contains a multitude of beneficial properties. This oil is extracted from the castor bean plant (Ricinus communis) in the cold-pressing process and it's unrefined to retain the essence of what is most valuable in this tropical plant.
Nanoil Castor Oil – brief characteristics
Light but rich formula full of valuable ingredients.
100% organic, natural and vegan.
Suitable for all skin and hair types.
Multi-purpose and versatile.
Strong antibacterial and anti-inflammatory properties.
Lubricates the skin and prevents water loss.
Penetrates the deepest layers of the skin.
Castor oil is a precious source of ingredients with antibacterial, moisturising and antioxidant effects. The active ingredients like EFAs and vitamins A and E effectively fight oxidative stress, slowing down the skin ageing process. They maintain hair, nails, lashes, brows and the whole body in excellent condition for longer.
Vitamins A and E smooth out wrinkles and fine lines, have anti-ageing properties and neutralise free radicals. Essential fatty acids support cellular metabolism, stimulate the production of collagen and elastin, and  support protective skin functions.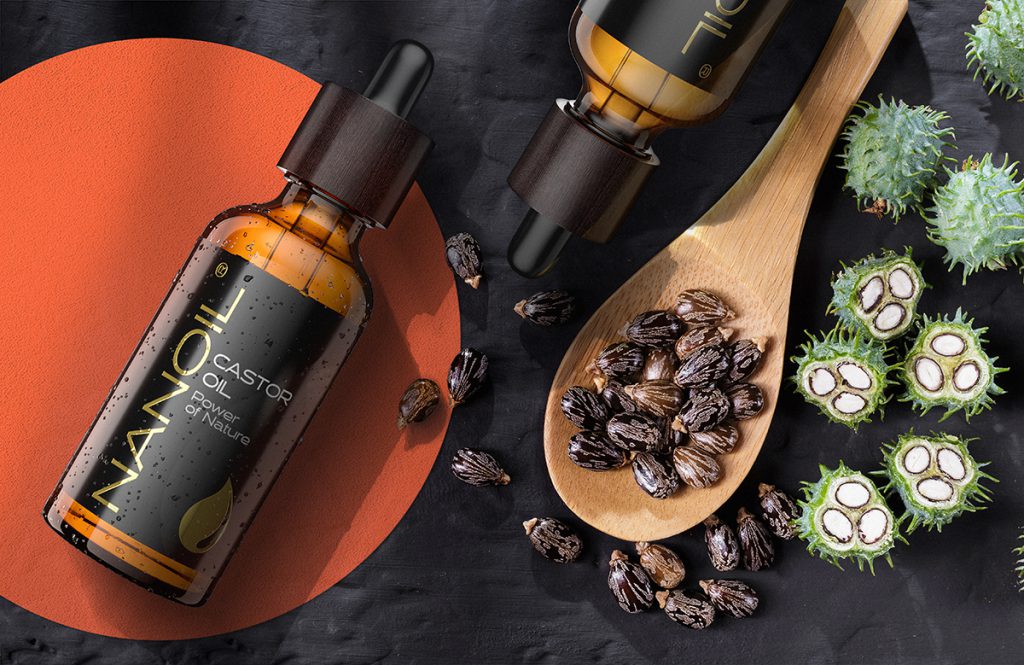 How to use Nanoil Castor Oil?
This versatile product works well in the care of any area. Its skin-friendly formula ensures it can be used in daily skin care routine. It effectively moisturises, lubricates and restores the skin's youthful glow and even tone. It nourishes the skin from within, boosting its elasticity and supporting the hydrolipid skin barrier. Due to its antibacterial and anti-inflammatory properties, it copes with problematic and acne-prone skin, eliminating redness, eczema and other blemishes.
It is the best way to deeply regenerate hair. Hail oil treatment is the latest sensation that provides quick and fantastic results. Applied to the scalp, the oil stimulates the follicles and combats scalp problems like dryness, itching or irritation. The hair becomes beautiful, healthy and naturally shiny. Use it as a serum to protect the ends and make them resistant to breakage and high temperatures. You can use it on both wet and dry hair.
It's a natural treatment for nails. It restores their colour and shine and prevents splitting and brittleness It strengthens and saves nails damaged by a gel manicure. Slightly heat the oil and soak your hands in it or rub the oil into the nails every day to regenerate the nail plate.
Nanoil Castor Oil is ideal for daily skin care. You can add a few drops to your favorite shampoo, mask or conditioner to boost their effects. It works for an anti-cellulite massage, as a hands and feet soak, or as a serum for brows and lashes. You can use it to cleanse the face, as it thoroughly washes away even greasy impurities.
It is a cosmetic safe for everyone. The vegan, hypoallergenic, organic formula is non-irritating and doesn't cause allergies, which is why it's suitable even for the most sensitive skin. If you are struggling with psoriasis, AD or eczema, the product will soothe your skin problems.
Learn more nanoil.us.