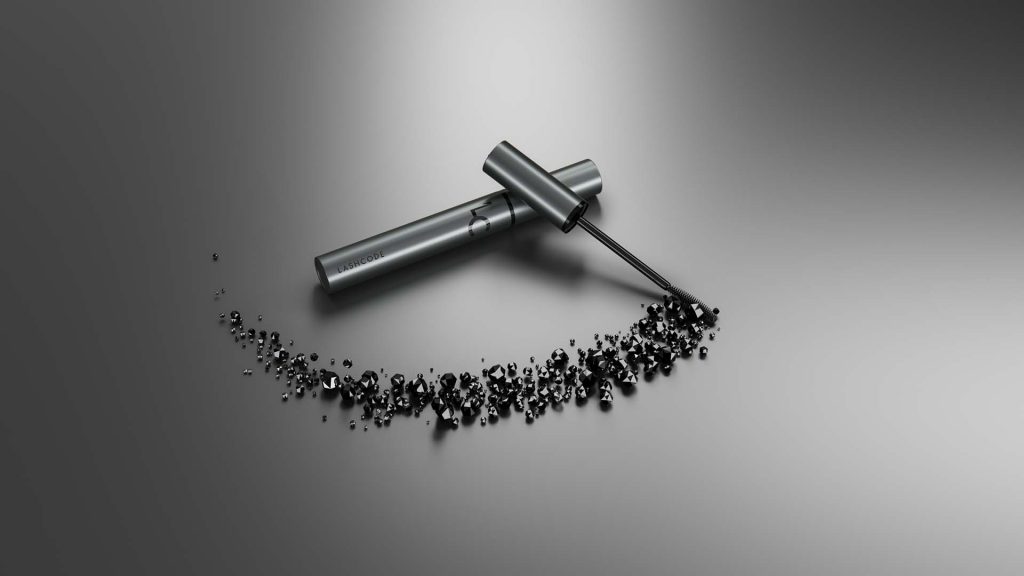 The most beautiful eye make-up involves long, thick and romantic eyelashes. This effect does not require any further make-up – eyeshadows, eyeliners or other additions are absolutely unnecessary. Such eyelashes delight the senses proving what exactly 'the power of the female gaze' means. In order to achieve this kind of effect you will need something more than just 'any' mascara. How to find the best mascara, then? We did it for you. Get to know Lashcode – a perfect mascara that will make your eye make-up look great and your eyelashes will always be beautiful, long, dense and absolutely dazzling.
ACCORDING TO THE REVIEWS
Lashcode – a mascara with the best brush
A good mascara brush is considered as a guarantee of perfect make-up. That's why we pay a lot attention to it when choosing a mascara. We always want to check how it looks like, and sometimes we are fooled by a brush of an unusual shape. It often results in unsatisfactory results.
Lashcode is a product with a well-thought-out and perfected brush: its ergonomics mesh with the shape of the eye and makes it easy to reach even the shortest eyelashes. Thanks to this, already with the first coat, the lash line thickens and the make-up looks great. The brush is made of silicone, hence can be washed easily, dried formula does not accumulate on it and does not deform. This is an excellent 'tool' for make-up that is able to make every woman a professional make-up artist.
Lashcode – a mascara with the best composition
How many mascaras, along with pigments and bonding substances, contain also regenerating plant extracts that nourish and strengthen the hair structure and enhance the eyelash growth? Usually, we don't pay much attention to the amount of such ingredients in mascaras – we consider mascara great if it contains argan oil.
Lashcode, on the other hand, contains a lot of nourishing and caring ingredients that not only protect the hair from harmful factors, but they also have a direct impact on its condition: they regenerate, soften and smooth the eyelashes, strengthen the bulbs and directly affect their work and proper growth. The composition contains sprout extracts i.e. substances with the highest amount of nutrients, as well as Baicalein, vitamin E, panthenol and arginine – ingredients responsible for flexibility and hydration. Arginine improves the condition of the hair bulbs and generally stimulates the hair to grow, whereas Baicalein protects the hair from the harmful effects of the sun. It also contains some amounts of coenzyme Q10.
Lashcode – a mascara for every woman
The Lashcode brush adapts to every eye shape and length of eyelashes, and the bristles are spaced in a way that it's extremely easy to reach even the smallest eyelashes. What's the effect? An impeccable make-up every day, regardless of the type of occasion: from delicate, beautifully highlighted and thickened lashes to sexy and expressive make-up before a night out. Lashcode is a mascara that looks good with jackets, romantic dresses, jeans, running shoes and a ball gown.
Lashcode works absolutely fine during all weather conditions – it does not smudge nor flake off and although it is not waterproof, it will not run even with a heavy rain.
more information: lashcode.us