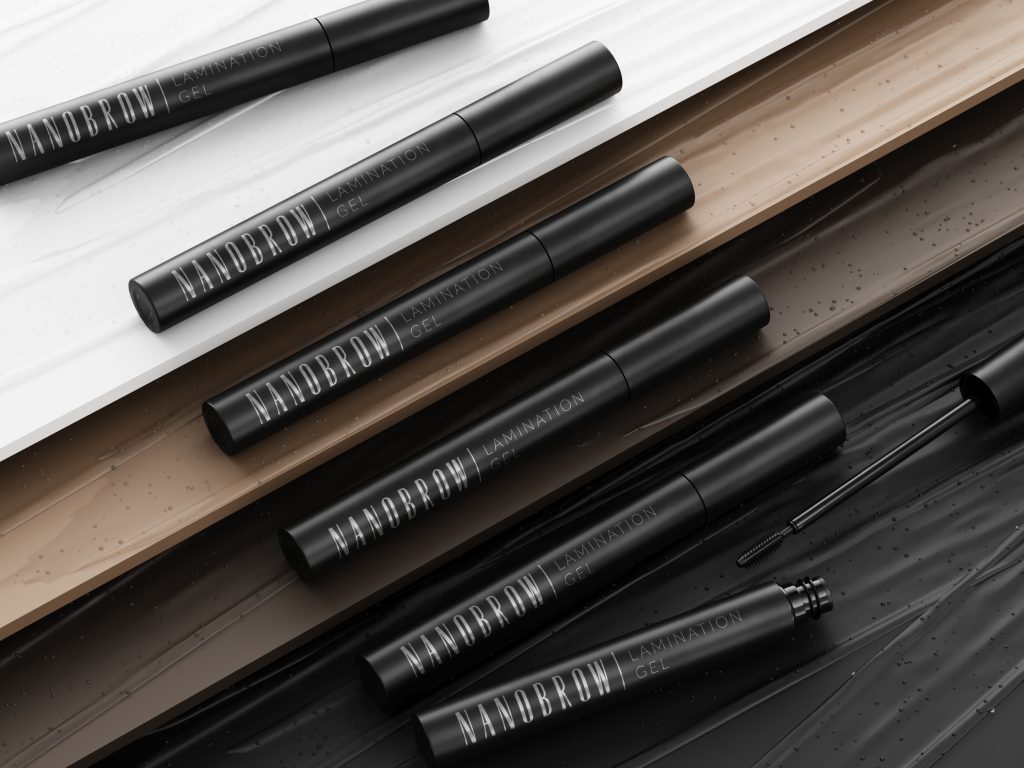 Brow gels are one of the most popular brow products for makeup. They style eyebrows perfectly, define eyebrow arches and colour the hairs. It's a way to get beautifully-shaped eyebrows even if they're difficult to discipline or almost invisible. Brow styling gel Nanobrow Lamination Gel is one of the cosmetics that are constantly recommended by makeup artists: they fill in with colour nicely, separate and style brow hairs and take care of them as well, thanks to its content of excellent nourishing ingredients. Learn more about it!
Get to know Nanobrow Lamination Gel!
The brow styling gel Nanobrow comes in the form of mascara, but it's suited for brow makeup: it's equipped with a smaller, more precise silicone spoolie that lets you colour, brush and style your brows effortlessly. Eyebrow gel  Nanobrow Lamination Gel will tame them for many hours to come! The brow styling gel is available in a tinted version (you can choose from three rich, intensely pigmented colours) and in the form of a clear, fixing gel.
Nanobrow Lamination Gel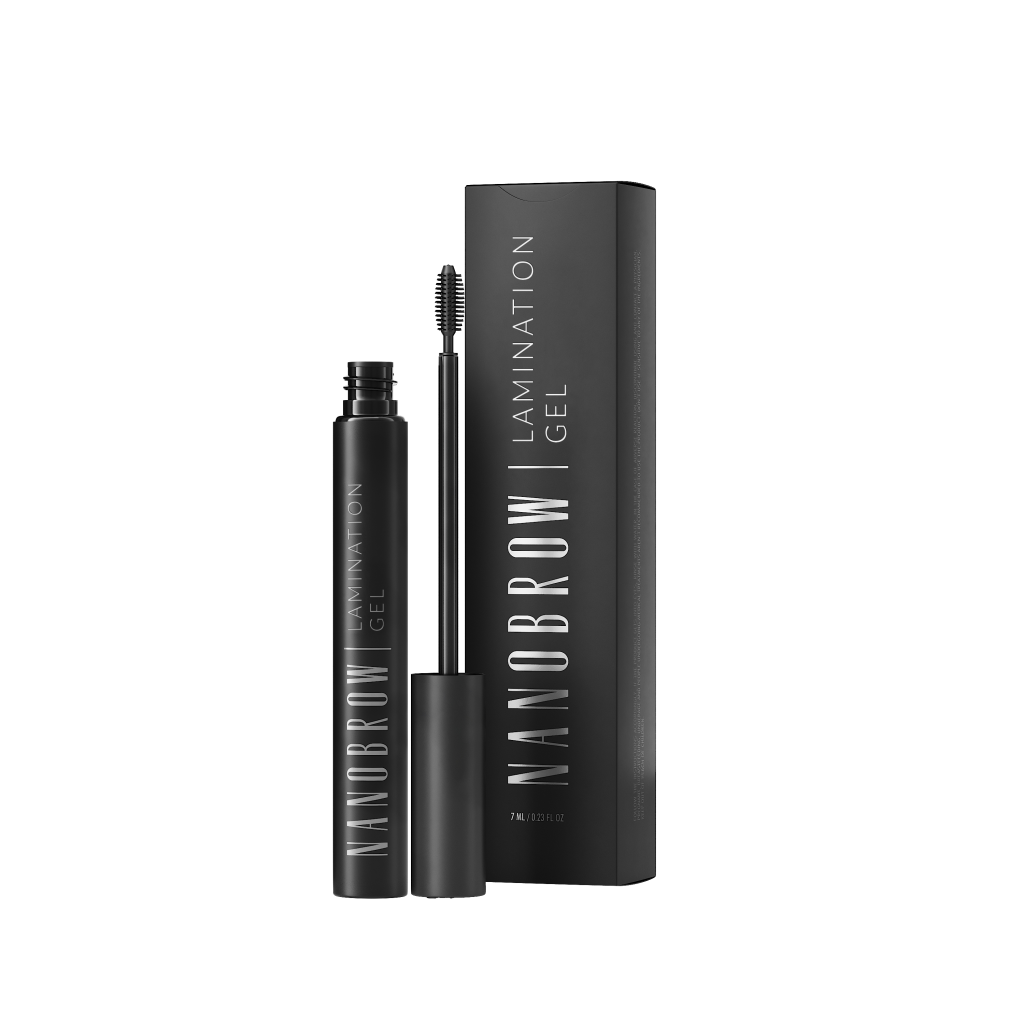 Eyebrow gel is available in shades:
You will appreciate it for its intense colours, ergonomic, perfectly-designed spoolie as well as an excellent formula that offers flawless brow makeup without clumps or stuck-together hairs. The strong gel texture will keep your eyebrows in check all day long, add lovely colour and let you style them the way you like, without the need to do touch-ups. The effect of a laminated brow without leaving home!
Nanobrow Lamination Gel – choose a shade that suits you
Three tinted versions are thought through so they can suit every skin and hair colour. Stunning, intense and rich pigments define the colour of every hair, boosting its volume a little. You can achieve an effect of naturally beautiful, subtly accentuated brows. The colours look amazing in every lighting, even very strong light, so you can be sure of flawless makeup in sunlight as well. The gel consistency of the product is lightweight and pleasant to use.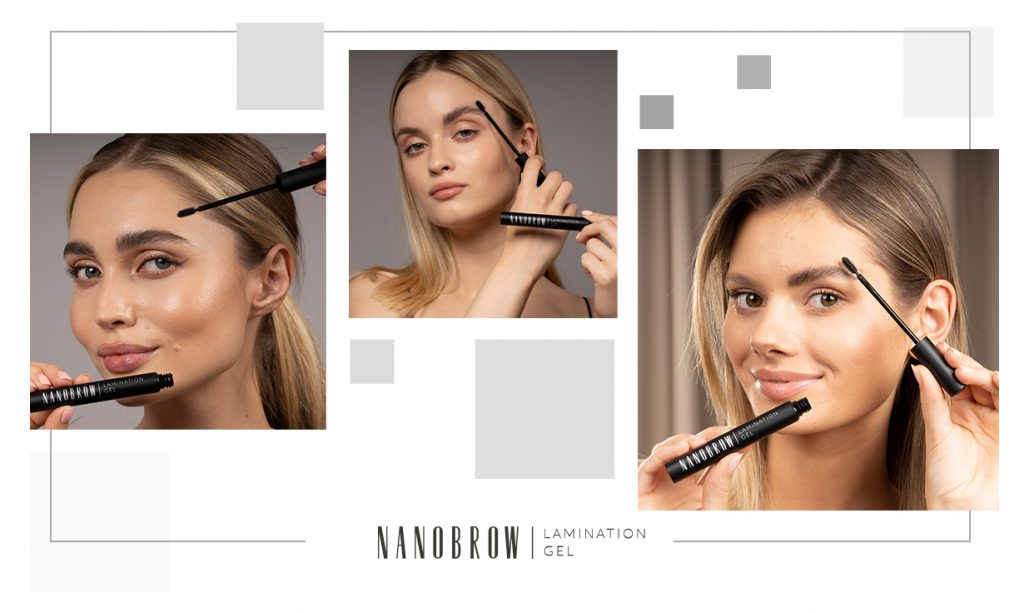 Brow styling and care in one with Nanobrow Lamination Gel
Did you know that thanks to brow styling gel Nanobrow Lamination Gel you can care for your brows even while doing your makeup? It's possible thanks to the combination of two very powerful and nourishing ingredients that accelerate hair growth while preventing it from breaking and getting dry. There are ricinoleic acid and precious plant peptide that shield hairs from damage!
How to use Nanobrow Lamination Gel?
It's very simple and you will certainly appreciate the fact that your makeup will only take you a few strokes. Nanobrow Lamination Gel can be used on bare brows or those already coated with other brow products – pomade, pencil or powder. It will help you extend the life of your brow makeup. How to use the gel? Simply:
Open the Nanobrow Lamination Gel bottle.
Apply the product on coloured or bare eyebrows.
Brush and style your brows in the opposite direction of hair growth first and then comb them in the right direction. This way, the gel will coat every brow hair evenly and the brows will gain volume.
The cosmetic can be purchased on the producer's website: www.nanobrow.us