Everyone of us has it in our cosmetic bag. It can be loose, pressed, transparent or mineral. Yes, we mean powder. Do you know what properties has this product? Read below article and you'll find out what powder type is best for you.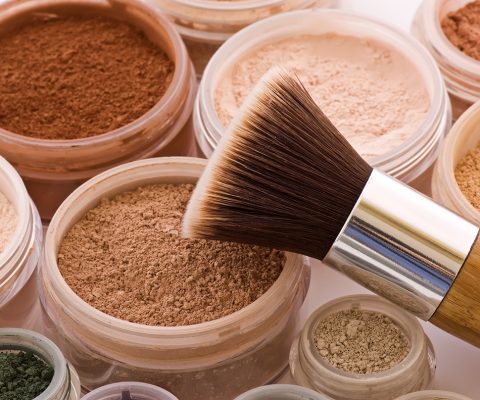 Powder has really fine particles and its main task is to mattify skin and preserve make-up. Besides this, powder protects skin against UV radiation, conditions and beautifies. This cosmetic can be used on more than face. Cosmetic market holds also body powders, that absorb sweat and unpleasant scent, while cooling down and conditioning the skin. Main ingredients for powders are zinc oxide, titanium oxide and aluminium oxide as well as silk, talc, magnesium, calcium and many other minerals. These products contain also colour providing and antibacterial substances.
There are loose and pressed powders. Loose powders are: colour providing, transparent, translucent and mineral. Colour providing powders even skin complexion and match the foundation shade. Transparent powders are colourless cosmetics dedicated for all skin types, very durable and deprived of camouflaging properties. Translucent powders are perfect for fixing the make-up; provide matte effect. However, mineral powders can at the same time fulfil the foundation role. These contain natural substances with conditioning and healing properties.
Pressed powders are: bronze, mosaic, ball, highlighting and wet & dry (with foundation). Bronze powder emphasises natural tan or replaces it. It does not clog pores and Egyptian earth, one of its ingredients, holds healing properties. Multicolour pressed cosmetics with harden formula are called mosaic powder. Similarly to ball powder it underlines certain face areas. The last one is available in pink, violet, yellow and brown shades. Highlighting powders are expected to optically underline chosen face areas. It is recommended to people with normal and mature skin. However, wet & dry powder can be used both wet and dry. Applied wet resembles foundation, when dry – preserves make-up.