You surely pay a lot attention to your hair care. This topic will never be indifferent to women. Hair, its appearance and proper care – are the aspects that, to a high extent, define our femininity. Therefore, because of weakening condition of our hair, dryness, lack of luster and elasticity, we spend many sleepless night. Hair conditioners and balms are not able to fully regenerate it. The best method of care is regular use of natural oils. Those are substances obtained from plants, their seeds, roots, sprouts. They comprise the power of minerals, microelements, vitamins and fatty acids responsible for juvenility and proper functioning of cells. Oils must be applied on hair and scalp. This treatment is called hair oiling. However, in order to chose the most suitable oil, firstly, you must know your hair porosity.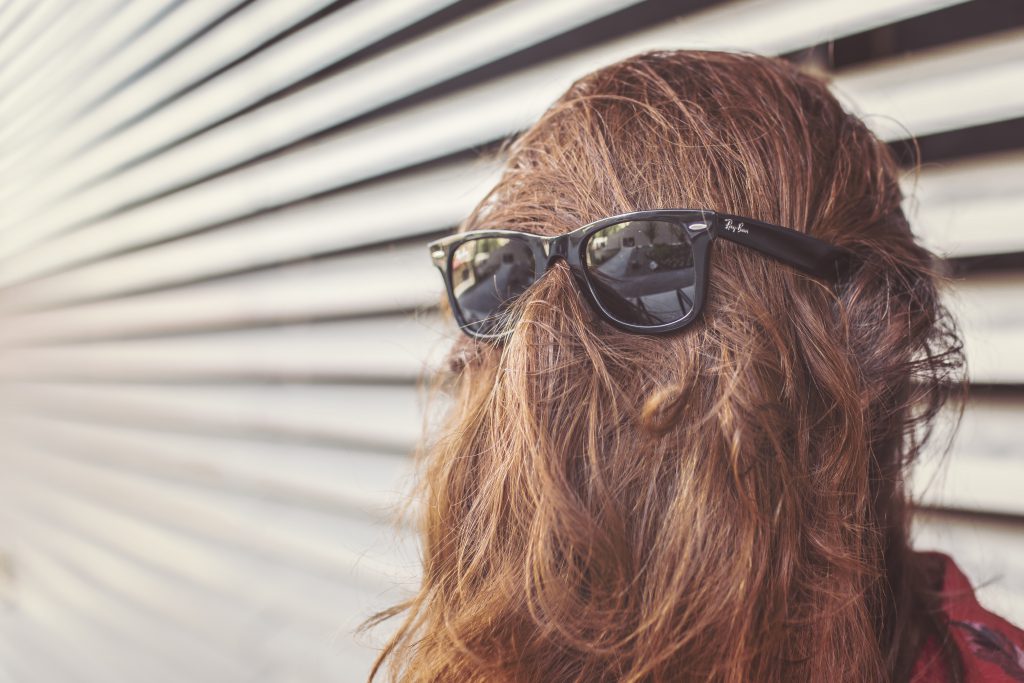 What is hair porosity?
Hair porosity is determined by the gaps in the cuticle. Our wisps are not sleek like glass, they are covered with scales that can be tightly closed or opened to different extensions). The more cuticles are raised – the more damaged and dry your hair is. The porosity spectrum distinguishes the following:
LOW POROSITY –  THICK AND HEALTHY HAIR, TIGHTLY BOUND CUTICLES LAYER WITH OVERLAPPING SCALES THAT LAY FLAT.
MEDIUM POROSITY – HAIR IN MODERATE CONDITION, NO EXTREMELY DAMAGED, HAIR CUTICLES ARE SLIGHTLY RAISED.
HIGH POROSITY – THIN HAIR, DAMAGED AND DRY, OFTEN COARSE AND FRAGILE AND SPLITTABLE – CUTICLE LAYER IS VERY LOOSE, SCALES DRAMATICALLY RAISED.
In order to find out what is your hair porosity, you should take an easy test:
Take one hair. Make sure it is clean, free of any beautifying, styling agents (each cosmetic tights the scales and fills them in, which makes the test not reliable).
Fill a big, see-through bowl or a dish with water. Wait for the water to gain room temperature (too hot water raises the scales, cold – closes them).
Put the hair in the dish and wait about 10 minutes. After this period of time, take a look how deep your hair went.
if it did not drown but stil drifts on the surface – your hair has low porosity. Congratulations!
if your hair went half way down – your hair is of medium porosity (most people in the world have such hair type).
if your hair drowned all the way down to the bottom, – you have high porosity hair. 
This test will help you determine what kind of care your hair needs and allow you match appropriate products. Keep in mind that each type of hair requires different treatment. Remember that even low porosity, healthy hair must be nurtured.
Furthermore, the knowledge of your hair porosity will allow you to select the most suitable natural oil, that will fully regenerate and protect your hair on the entire length. What is more, it will penetrate deeply inside of it, boost its growth and permanently improve its condition.
Since you already know you hair porosity, it is time to reach for the proper oil.
This is a list of oils, recommended for particular hair porosity:
LOW POROSITY HAIR: coconut oil, babassu, palm oil, castor oil. For the care of this specific hair type, you can as well reach for butters, for example shea. They work similarly to oils. Their consistency requires heating up, in order to become more runny (we can do that in a bowl with warm water, it is called water bath).
MEDIUM POROSITY HAIR: almond oil, macadamia oil, peanut oil, sesame oil, argan and avocado oil.
HIGH POROSITY HAIR: black seed, grape, sunflower, linseed oil.
The oil of your preference must be applied on hair and scalp and left in, even for several hours. The duration depends on your personal preference, the time you have and the condition of your hair. After the desired period of time, wash oil off with a gentle shampoo. It can be a product based on natural components or simply a shampoo for children.